Add an image to an item
Within a job, click the Inventory tab.
Select the room that the item is in.
Click the item's Description link.
Select the Images tab.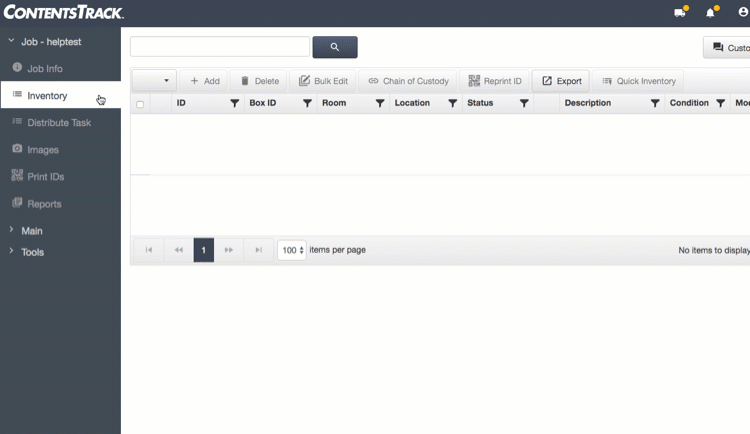 Click .
Select a file.
Click Open to upload an image.
Click the image thumbnail to enter comments and edit details.
Click .
---
---